UberRetail provides opt-in, GPS-precise mobile device location data. We use this data to understand customer movement and delineate trade areas. As UberMedia's first partner, we have spent the past year understanding its applicability and reliability. This is a great solution for retailers without customer loyalty programs and for competitive insight.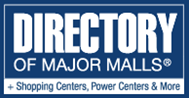 If you are considering a mall or shopping center when expanding your retail business, the Directory of Major Malls is the best source for location data, landlord information and tenant mix. We have used the Directory of Major Malls information for decades.

B. I. Spatial has successfully implemented Experian's Mosaic USA-based solutions in some of America's largest retailers. Knowing who your customers are, where they are, and, their value to your organization enables real estate and marketing strategies.